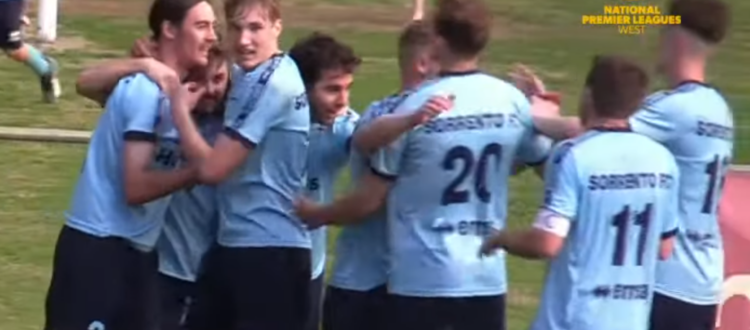 Round 15: ECU Joondalup 2 v Sorrento 3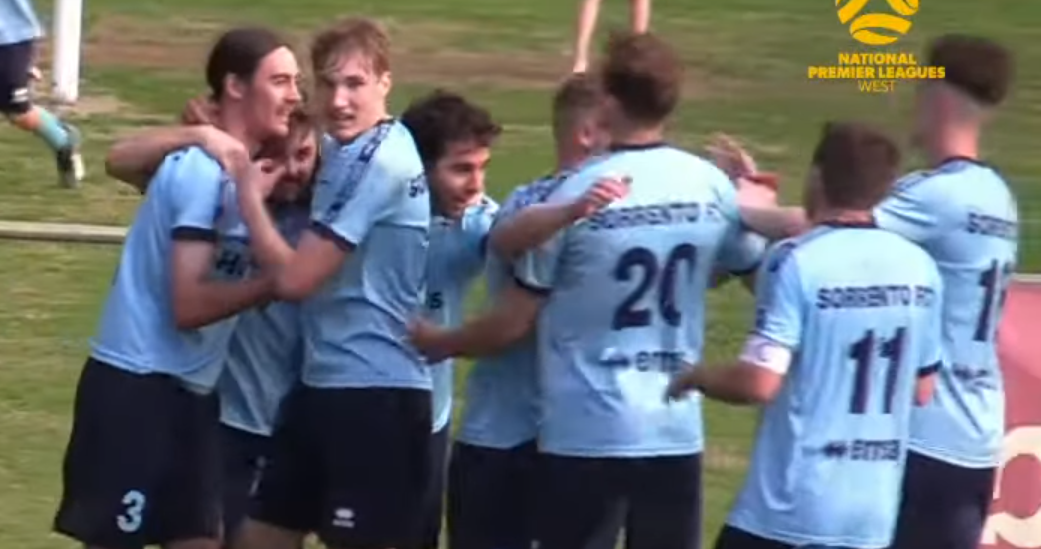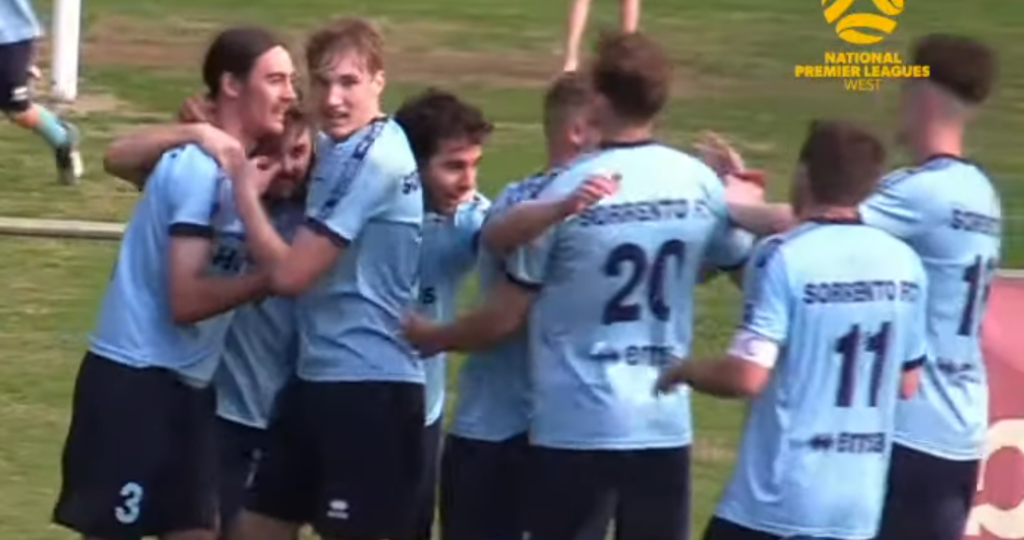 In recent times, a trip to the local rivals ECU Joondalup has been a difficult experience so the Gulls must have approached the game with some trepidation. 
In the 2 games to date against our rivals this season, the Jacks have returned to the campus with the spoils including a fortuitous semi-final victory a few weeks ago.
On 14 minutes, ECU took the lead. A quick counter-attack following a Sorrento corner, saw ECU break with 3 attackers on one defender as Nicol went through on goal, rolled it to Hodgson and the striker side-footed into an open goal. Another early goal conceded was not what the Gulls needed.
However, 10 minutes later the Gulls were level. A speculative long ball from Gillies was flicked on by Chris Jackson and Scott Witschge went through on goal. His shot was parried by keeper Perkins but the ball dropped invitingly for Witschge who gratefully smashed in the loose ball.
At half-time, it was all square. The Gulls took the lead in the 53rd minute. Perkins passed to Tshongo who passed the ball straight to Witschge who couldn't believe his luck. The striker took a touch and fired into the corner. 2-1 to Sorrento.
On 65 minutes, Declan Hughes won a free-kick. Some scrappy play then saw the ball break to Higgins who played the ball to Riley Woodcock. Woodcock played the ball towards goal, keeper Campbell could only parry and the ball broke to Hodgson who smashed in his second.
The 2 Sorrento strikers were replaced later on by Jordan Pokler and Daniel Faichney. These fresh legs helped take the game to ECU in the final stages as Faichney, playing as a striker, almost scored in the 85th minute was denied twice by Perkins.
Then in the 92nd minute as the game looked to be heading for a draw, a great combination between Dean Cummings and Jordan Roberts, ended with a fantastic cross into the box and Pokler side-footed the ball in at the far posts to the delight of the travelling Sorrento fans as the players celebrated deliriously by the corner flag.
The final score of 3-2 to the Gulls consolidates the Gulls position in 3rd place and there is a week off now.
Gulls fans will be focusing on Cup Final day on Saturday where our 20's are playing at Inglewood United's stadium.
The day brought a clean sweep as our 18s and 20s both beat our ECU Joondalup counterparts and Pride of the North returned to Percy Doyle.
Team Lineup
1. Connor Campbell
18. Jordan Brown
10. Ollie Annis
23. Neil Gillies
15. Tristan Stevens
2. David Stokoe
11. Tim Hill
8. Scott Witschge
17. Dean Cummings
6. Chris Jackson
20. Jordan Roberts
Subs: Patrick Hughes, Daniel Faichney, Jordan Pokler, Joe Tweats, Jaxon Temata