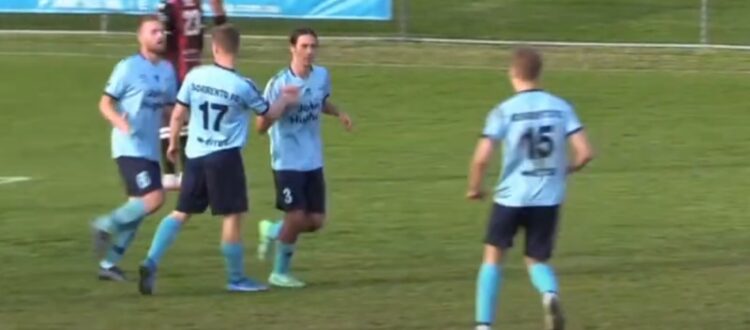 Round 14: Sorrento FC 1 v Armadale 2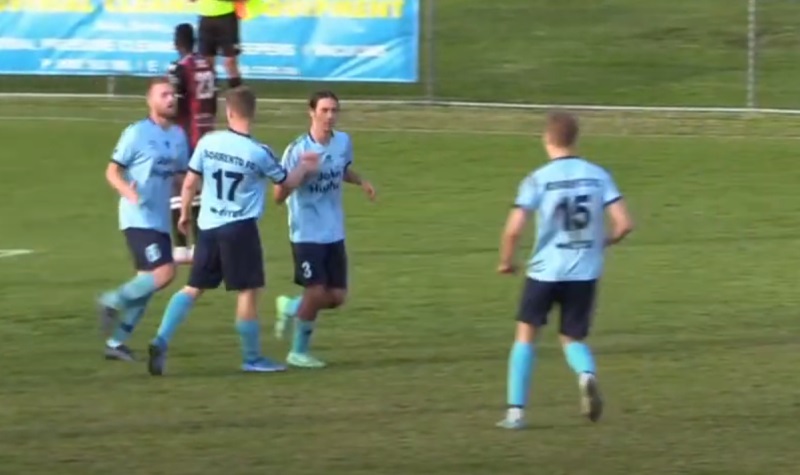 A highly committed Armadale side are always tough opposition and so it proved again on Saturday. The Gulls conceded a penalty in the 5th minute as winger Chad Nilson ran from deep and was brought down in the box by defender David Stokoe. Angel Andres Rivera who has a great scoring record against Sorrento, stepped up and converted the penalty to make it 1-0 to Armadale. 
There was a sense that it was not going to be the Gulls' day when on 38 minutes, Alex Morgan received a very harsh red card.
Despite the setback, the Gulls started very strongly in 2nd half and equalised on 48 minutes. Jordan Roberts put over a left-footed cross and Patterson under pressure from wing-back Daniel Faichney, put the ball into his own net.
Sorrento had a chance to take the lead soon after. Roberts shot hit a defender and Chris Jackson fired over the bar. Both were decent chances.
Armadale took the lead again on 61 minutes when Rivera fired a header past Guidicatti.
Things turned from bad to worse as the keeper received his marching orders in injury time.
The Gulls just about hang onto 3rd place, with ECU Joondalup not playing.
The northern rivals meet on Saturday in a 4th v 3rd battle at the ECU campus in Joondalup.
Team Lineup
61. Matt Giudicatti
18. Jordan Brown
3. Daniel Faichney
23. Neil Gillies
16. Ryan McLaughlin
4. David Stokoe
11. Tim Hill
7. Alex Morgan
17. Dean Cummings
6. Chris Jackson
8. Jordan Roberts
Subs: 62 Patrick Hughes , 15. Tristan Stevens 20. Scott Witschge, 14. Jordan Pokler, 10. Ollie Annis