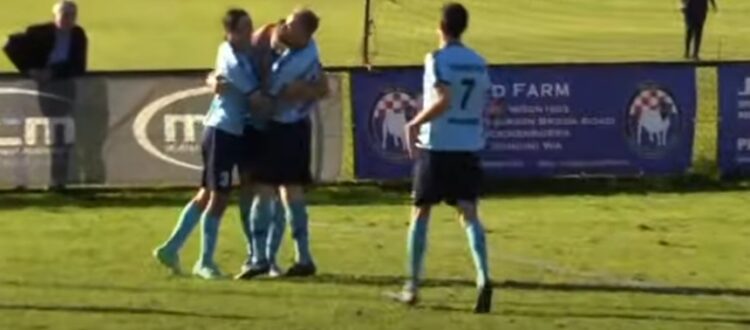 Round 13: Gwelup 1 Sorrento FC 1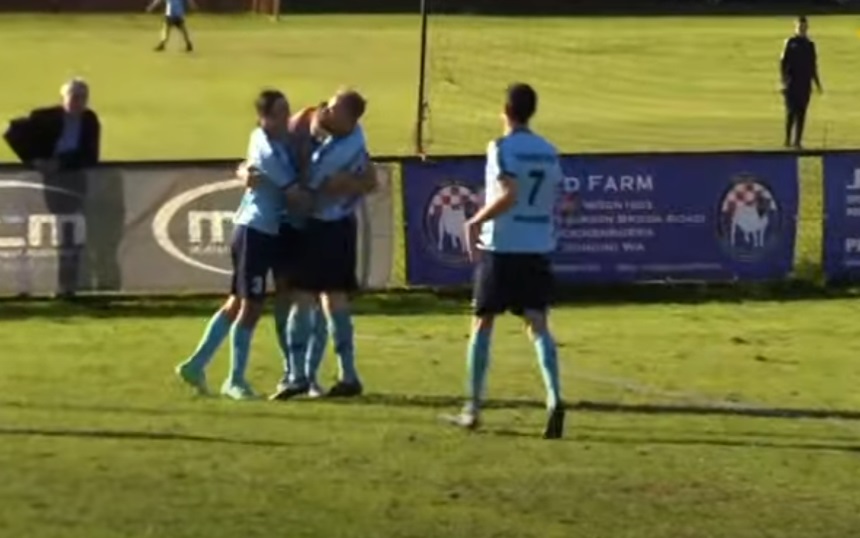 Sorrento FC maintained their 3rd place position with a hard-fought 1-1 draw on a difficult surface at Gwelup's Croatian Sporting Complex.
Sorrento started strongly and took the lead on 6 minutes. A forward pass by Tim Hill was struck powerfully by Chris Jackson and the Gwelup keeper could only parry it out to Billy Quinncroft who gratefully smashed the ball in from 3 yards.
The Gulls held the lead until half-time but conceded a penalty early on in the 2nd half when Alex Morgan impeded Sam Mitchinson. Gustavo Marulanda converted the spot-kick to make it 1-1. 
The Gulls had a few chances to win the game but it remained 1-1 at the final whistle.
Best wishes to striker Billy Quinncroft who was substituted in the first half with what looked like a bad ankle injury. We wish him all the best for a quick recovery.
If the covid lockdown is not extended, the Gulls will face Armadale at Percy Doyle Reserve in Round 14.
Team Lineup
61. Matt Giudicatti
18. Jordan Brown
3. Daniel Faichney
23. Neil Gillies
16. Ryan McLaughlin
4. David Stokoe
11. Tim Hill
7. Alex Morgan
17. Dean Cummings
6. Chris Jackson
8. Billy Quinncroft
Subs: 62 Patrick Hughes , 15. Tristan Stevens 20. Jordan Roberts, 14. Jordan Pokler, 10. Ollie Annis