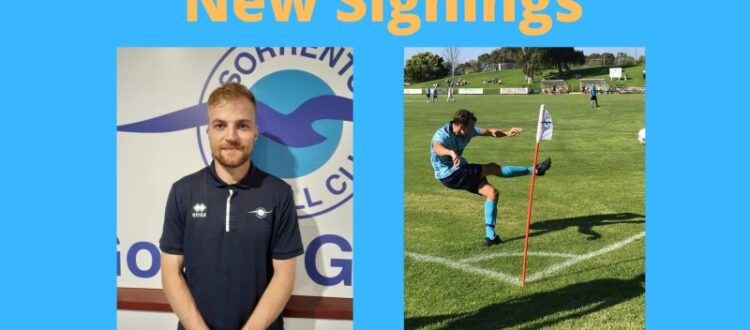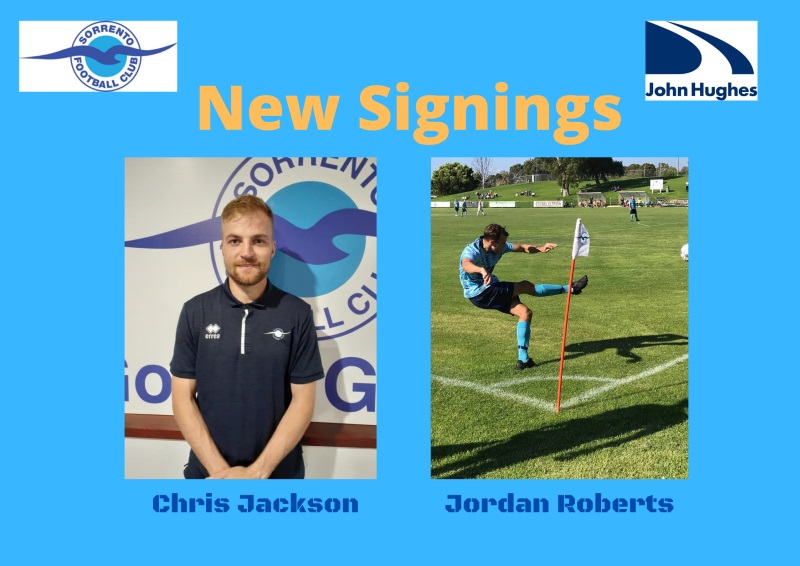 Sorrento FC is delighted to announce 2 new quality signings!
Wing wizard Jordan Roberts rejoins the club after a one-year sabbatical.
Striker Chris Jackson, a former golden boot winner joins the club following recent stints at Inglewood United and Armadale.
Both players join as the team is well placed in 4th, equal on points with Perth SC after 5 games.
Competition for places now intensifies as the team look to build on a very promising start.