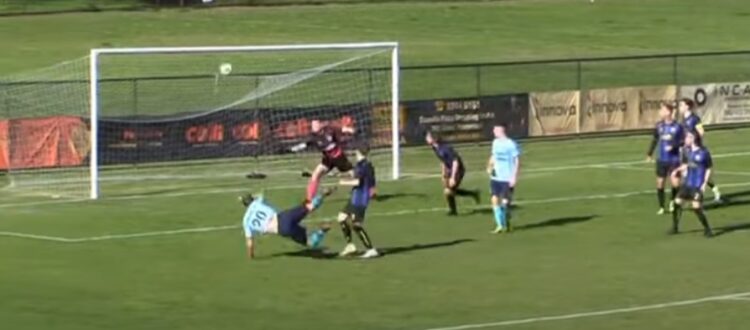 Round 22: Bayswater City 0 v Sorrento FC 4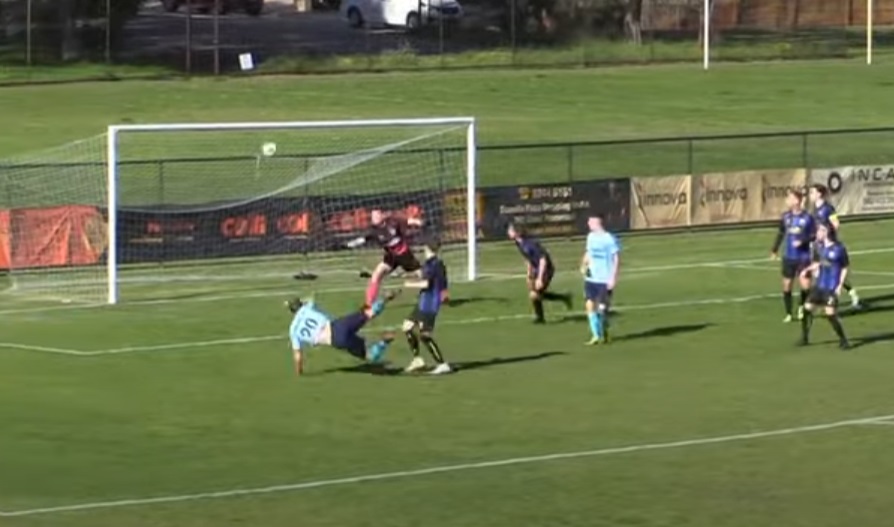 The NPL season for 2021 ended on a high with a 4-0 victory at Bayswater City and 3rd place in the league confirmed, meaning qualification for the Top 4 Cup and a playoff game against 4th place Perth Glory on Saturday at 3pm at Percy Doyle Stadium. 
Congratulations to the players, coach Jamie Harnwell, the coaching staff, committee, members, sponsors and supporters. This is a great achievement for the club but the job is not yet done.
Please come and support the lads on Saturday for this massive game against Perth Glory and our bid to progress through the Top 4 Cup.
The match against Bayswater started terribly for the hosts as goalkeeper Nic Speca was sent off after 1 minute for a professional foul on Chris Jackson.
The game was never going to be easy as City then had to play virtually the whole game with 10 men.
On 17 minutes, Sorrento were gifted a goal as a mix up in the Bayswater defence resulted in an own goal from Jack Allen.
On 29 minutes the Gulls were 2-0 as Jordan Brown powered in a header from a corner.
It was 3-0 on 36 minutes as a Jordan Roberts scissor kick flew into the roof of the net and the game was effectively over at that point.
Alex Morgan netted a 4th on 58 minutes and the score remained at 4-0 at the final whistle.
Saturday's opponents Perth Glory enjoyed a 5-1 victory against Inglewood United to book 4th place.
The club looks forward to welcoming Ruben Zadkovich, Chris Coyne and the Perth Glory players, staff and supporters to Percy Doyle Stadium on Saturday at 3pm for our biggest game of the season.
Likely there will be a massive crowd, so come and enjoy the electric atmosphere, Sorrento FC hospitality and the best chips and gravy in the Northern Suburbs.
Team Lineup
1. Connor Campbell
19. Jaxon Temata
15. Tristan Stevens
18. Jordan Brown
4. Shaun Kilkelly
2. Ethan Banks
11. Tim Hill
7. Alex Morgan
17. Jordan Pokler
20. Jordan Roberts
6. Chris Jackson
Subs: Patrick Hughes, Theo Gilsenan, Joe Tweats, Ollie Annis, Daniel Faichney