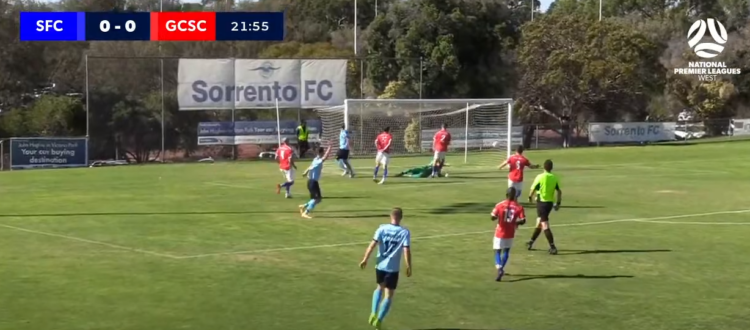 Sorrento FC 2 v Gwelup Croatia 2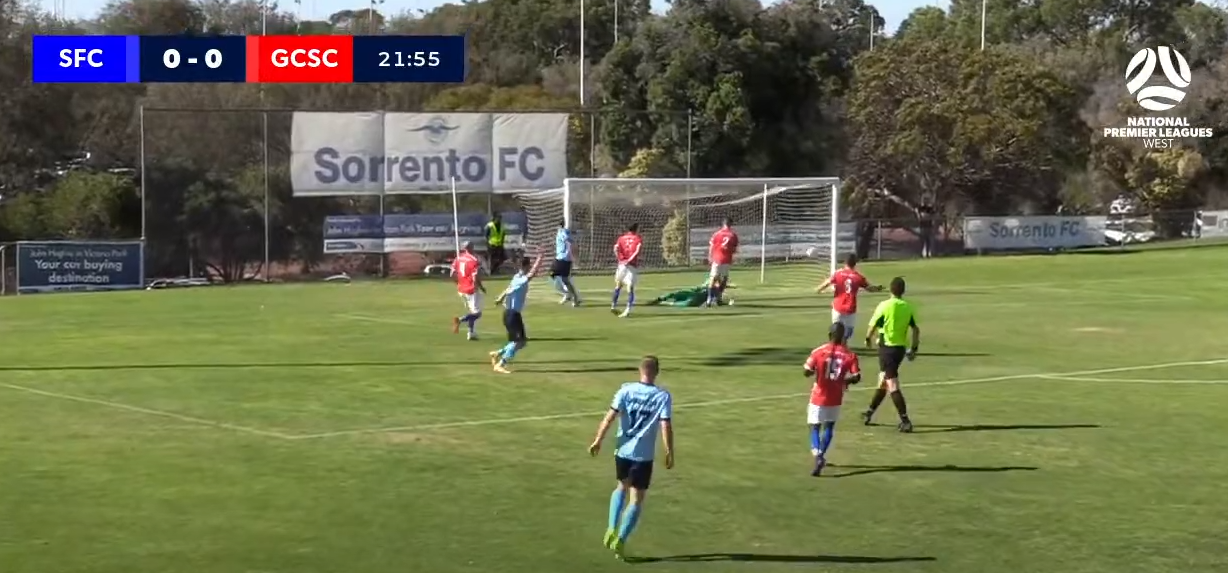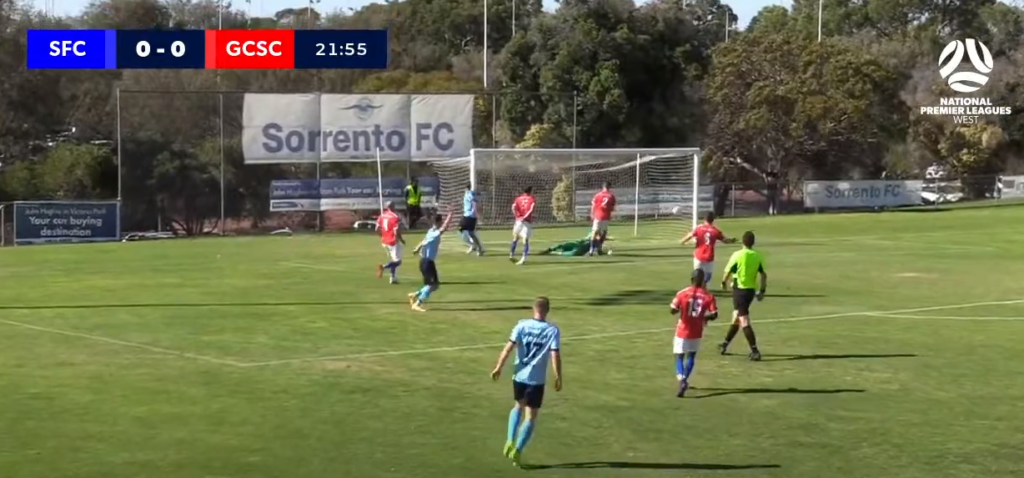 Round 2 saw the Gulls host a very good Gwelup Croatia team at Percy Doyle Reserve..
The Gulls took the lead on 23 minutes as Scott Witschge cut in from the left and curled at shot into the far corner.
On 33 minutes. Gwelup were level as Mitch Oxborrow smashed the ball home from close range.
On the stroke of half time, Gwelup were awarded a dubious penalty as Gulls defender Neil Gillies lay stricken in the area from an earlier collision. John Stynes rarely misses from the spot and he calmly buried it to the keeper's right.
Before the ref could blow the half time whistle, Jordan Brown sent a trademark long throw into the Gwelup box. The ball was headed out but put back in and the ball dropped in space to Witschge who volleyed in his 2nd from 7 yards out. Half time 2-2.
An entertaining 2nd half could've gone either way. In the last 25 minutes, the game was stretched and attacks went from end to end. This was summed up in the 68th minutes as an intricate move resulted in Mitch Oxborrow hitting the bar from 25 yards. The ball rebounded to Daniel Faichney who put the ball one side of Ethan Brookes and ran around the other and produced a great ball for Alex Morgan breaking into the Gwelup half. Morgan released Witschge who was through one on one versus Gwelup keeper Stefan King, who saved well and denied the Sorrento forward a much-deserved hat-trick.
Sorrento had other good chances in the 2nd half. A Tim Hill free-kick was flicked over the bar from a combination of Gillies and Morgan,  Scott Witschge has a couple more chances including firing just over in the 73rd minute and late on a Dean Cummings header forced another save from King
In the 2nd half, Gwelup had plenty of possession but Sorrento looked dangerous with a number of quick counter-attacks.
It ended 2-2 which on balance was probably a fair result.
A special mention goes to Jordan Brown who made last week's Football West Team of the Week following a goal and 2 assists versus Cockburn.
The 20's drew 1-1 with a strong Gwelup 20's team with a goal from Tristan Stevens.
The 18's lost 3-1 to Gwelup with our goal from Phoenix Lee.
After Round 2, that leaves the First Team in 2nd place, the 20's in 4th place and the 18's in 6th place.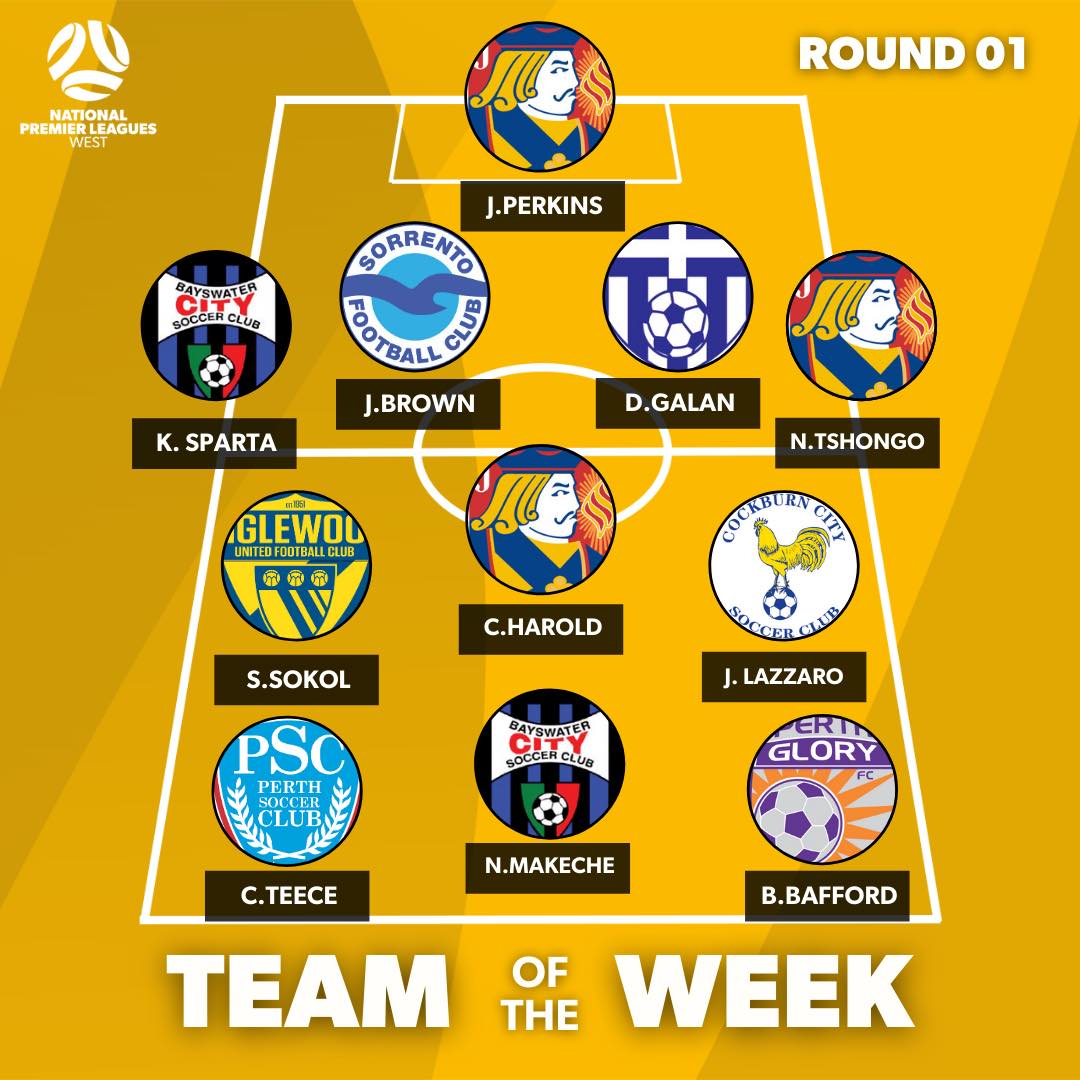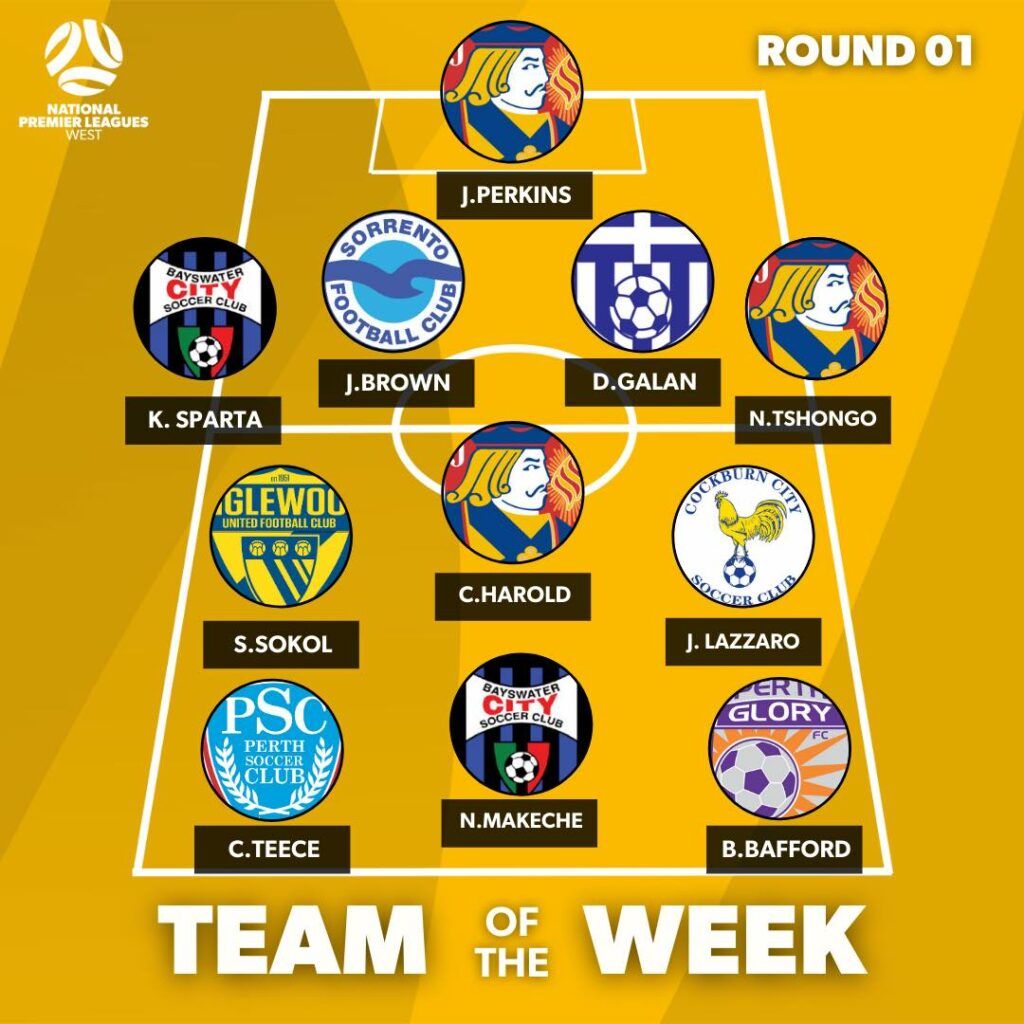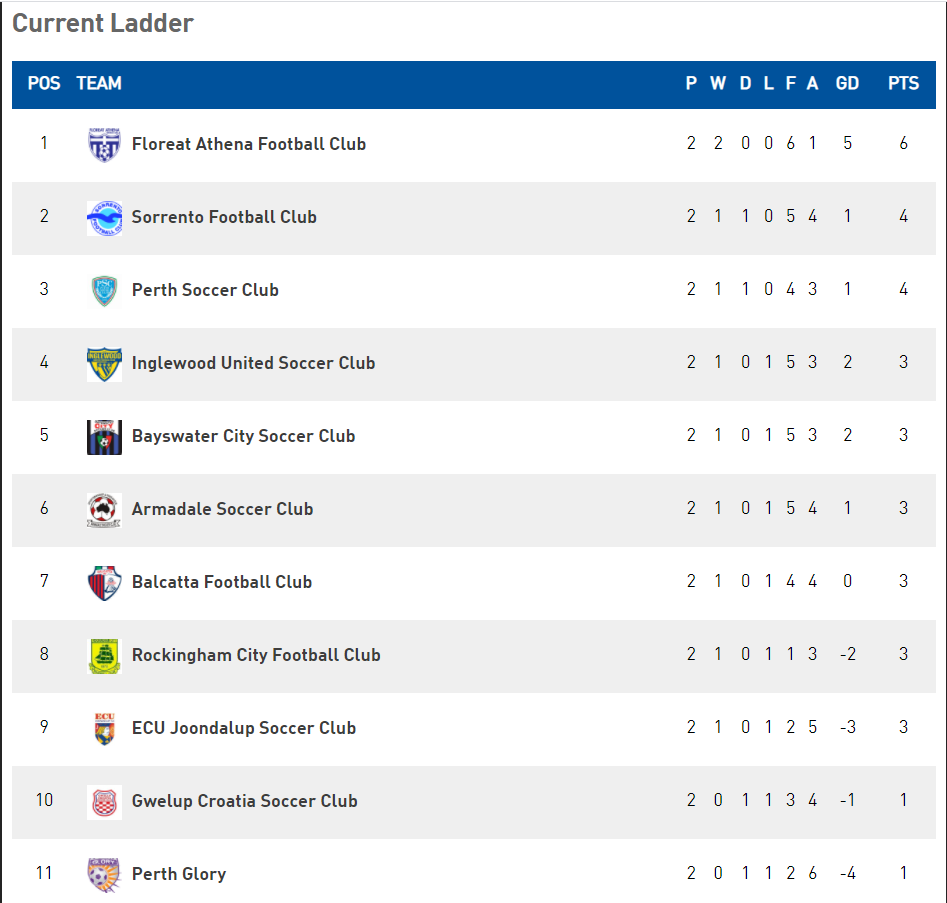 Team Lineup


1. Joel Driscoll


18. Jordan Brown


19. Jaxon Temata


4. Shaun Kilkelly


16. Ryan McLaughlin


23. Neil Gillies


11. Tim Hill


7. Alex Morgan


17. Dean Cummings


9. Billy Quinncroft


8. Scott Witschge


Subs: 62. Patrick Hughes, 3. Daniel Faichney, 15. Tristan Stevens, 12 Joe Tweats, 5.nbsp;Scott Robertson