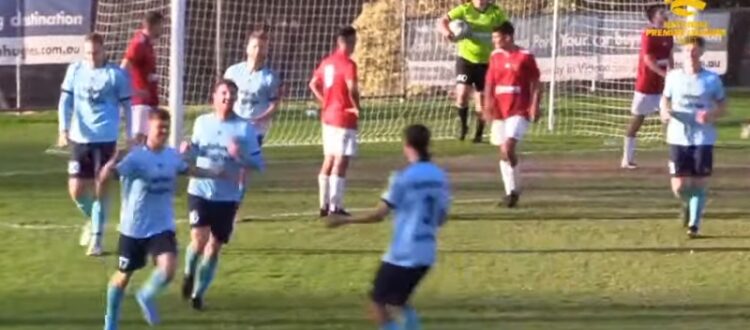 Round 12: Sorrento FC 2 Cockburn City 1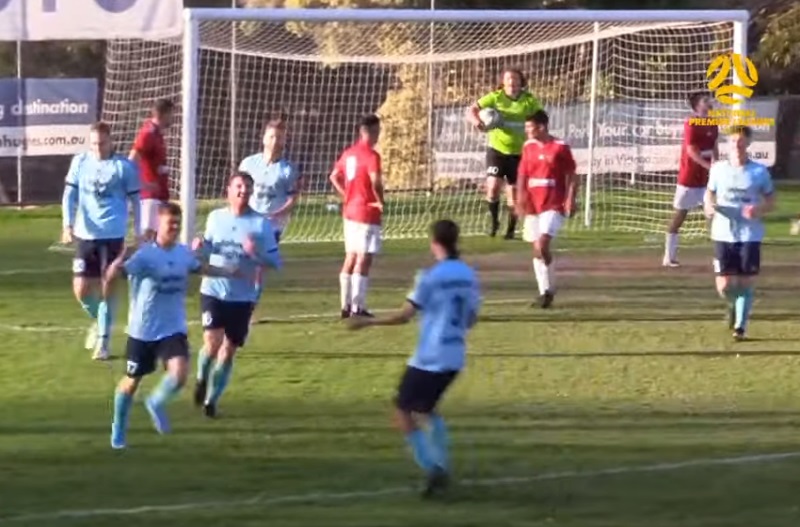 Cockburn City provided the opposition in Round 12 and the Gulls knew that Scott Miller's men would provide a tough test following successive wins against Perth SC in the FFA Cup and ECU Joondalup in the league.
The pitch has suffered in recent weeks from successive fixtures and heavy rain, making it difficult for the players on both sides to get any rhythm. Consequently, the game turned into a physical battle where stamina and set pieces would always prove important.
Sorrento took the lead on 21 minutes. City keeper Luke Radonich had just been substituted due to concussion and the new keeper came on with Sorrento having been awarded a corner. Ollie Annis delivered into the box, Jordan Brown headed across goal to Scott Witschge. The striker headed down for Jordan Roberts to smash a volley into the back of the net.
Cockburn equalised on 32 minutes, also from a corner delivered by Cameron Edwards and Skorich buried his header.
The teams went in at the break 1-1 following a fairly even half.
On 60 minutes, the Gulls bought on midfield dynamo Dean Cummings following an absence with a toe injury.
The Gulls were building pressure as Ryan McLaughlin went close with a header.
Then on 64 minutes, Roberts turned provider as his corner was forced in by Cummings at the far post to make it 2-1 to the Gulls.
The Gulls continued to attack and were getting some joy particularly down the left flank. On 65 minutes young wing-back Daniel Faichney ran 80+ metres with the ball from just outside his own area to the opposition box and was thwarted at the expense of another corner.
Sorrento's big men were a constant threat in attack. Neil Gillies forced a good save from substitute goalkeeper Ben Radonich from the resulting corner.
The Gulls saw out the last 25 minutes with a very organised defensive display ensuring they took all 3 points. The back 3, in particular, looked very solid with fine performances from McLaughlin and Gillies with captain Shaun Kilkelly expertly marshalling his troops.
The Gulls remain in 4th place, now level on points with ECU Joondalup in 3rd and only 2 points behind 2nd placed Perth.
Next weekend the Gulls face a road trip against Rockingham City which is the reorganised game from Round 6.
Although Rockingham are bottom of the league, they cannot be underestimated having put in some decent performances in recent weeks and been unlucky.
If you can't make the journey, don't forget to tune into the game which will be live-streamed on Football West Youtube and Facebook channels.
Team Lineup

1. Connor Campbell
18. Jordan Brown
3. Daniel Faichney
2. Neil Gillies
16. Ryan McLaughlin
4. Shaun Kilkelly
15. Tristan Stevens
10. Ollie Annis
11. Tim Hill
20. Jordan Roberts
8. Scott Witschge
Subs: 61. Matt Guidicatti, 17. Dean Cummings 19.Jaxon Temata, 7. Billy Quinncroft, 7. Alex Morgan