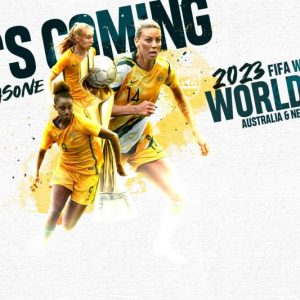 FIFA Women's World Cup – Percy Doyle Reserve
Sorrento FC are delighted that Percy Doyle Reserve has been included as a training venue for the 2023 FIFA Women's World Cup.
This will be a fantastic opportunity to have the world's best players in our backyard to inspire another generation of players for the future.
The video (featuring Sorrento FC players, Jenna and Amber) encapsulates what this great event will bring.
Currently though, the facilities available to female players at Percy Doyle Reserve aren't sufficient for our women's and girls' teams, let alone the best in the world.
It is vital that the facilities are upgraded to support the growth of female football at Sorrento FC and the broader community.
For more information on the proposed facilities upgrade and to demonstrate your support, please click on the link below.